Types of Non-Financial Support

Stakeholders are essential partners in making your mesonet project successful. For example, your stakeholders fulfill a critical role by providing financial support to sustain your mesonet. (For more information on funding, review the Funding section.) There are, however, many other ways that individuals and organizations can support your mesonet. The following are some examples:
Provide word-of-mouth advertising. Active stakeholders can help publicize your mesonet to make more people aware of its purpose and value, engage the public's support, and generate interest in others to use your mesonet deliverables. These advocates may also help market your mesonet via social media and speak with local legislators on behalf of your mesonet.
Offer critical data feedback. It's possible, but highly unlikely, that your mesonet will work perfectly all the time. For example, you may have an incorrectly calibrated sensor or a station that is grossly affected by local microclimate features. Because stakeholders can become dependent on your data, they may alert you to important trends or features in your dataset. Their feedback can help you improve the quality and resiliency of your mesonet.
Suggest improvements. Over time, you will want to upgrade and improve your mesonet. Your stakeholders can offer suggestions to help plan your future improvements and additions.
Hosting a station site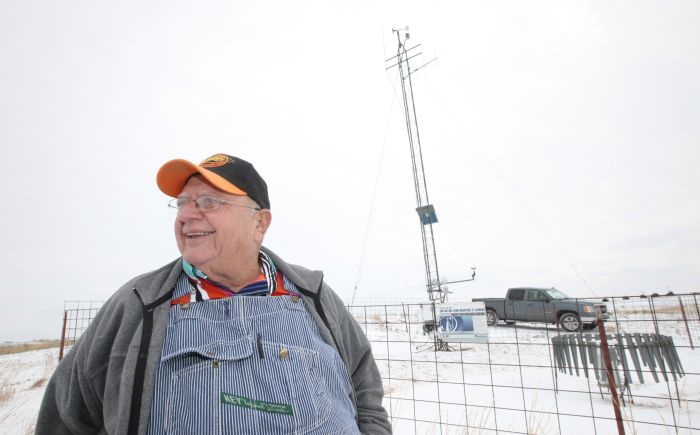 Stakeholders can also support a mesonet by hosting a station site on their property. To ensure that the relationship between the mesonet project and the individual landowners remains on good terms, open, clear communication is essential. Each party should know what is expected by using signed, written documents that establish the roles and responsibilities of landowners in relation to your mesonet project. Oftentimes, this means using a land lease agreement and a siting agreement. These documents should allow rent-free use of the designated parcel of land (typically ≤ 10 m2) with easy access for technicians to enter and leave the parcel to install and maintain the mesonet. Typically, technicians may visit once per month and more frequently during the summer months. The technicians are responsible for taking care of the parcel (such as cutting the grass), and the parcel may be fenced off to protect the station site, if necessary.
Most mesonet stations are self-supporting. This means that the site host does not need to provide power or communications services to the parcel.
Typically, a site host is not monetarily compensated; however, the site host often receives free access to the mesonet data or other benefits.