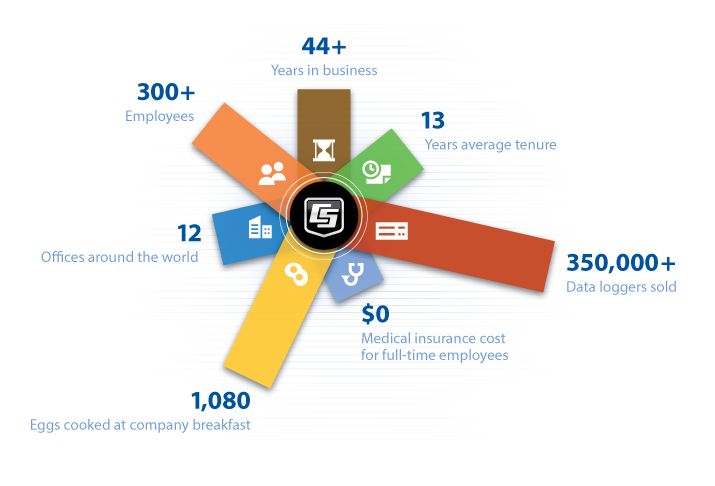 Located in beautiful Cache Valley, Campbell Scientific, Inc., employs more than 300 people dedicated to delivering state-of-the-art measurement and control systems to customers all over the world.
Campbell Scientific, Inc., provides a competitive, total compensation package coupled with a well-known family-friendly work environment. Founded in 1974, the company has achieved preferred employer status reflected by an average employee tenure of more than 12 years.
If you require accessibility assistance when applying for an open position at Campbell Scientific, please contact us at 435.227.9000 during regular business hours.