Campbell Scientific was busy on many fronts this past year. We met with customers and other experts at more than 65 trade shows and industry conferences in 2010. We introduced many innovative new products of our own, while also offering the best products from others in the industry. The company appointed a new vice president, installed a state-of-the-art solar energy system, and started construction on a new building. In the following paragraphs, we highlight our most significant accomplishments of 2010. As we begin a new year, we continue our commitment to bring you the most versatile and reliable measurement and control systems possible. Links to information pages about these products are provided below.
PRODUCTS
Wireless sensors: Our CWB100 base station combines with our CWS-series sensors to make wireless sensor networks for simple or complicated applications, saving time and money.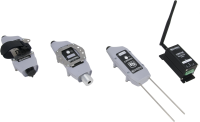 Gas analyzers: We solidify our position as the leader in eddy-covariance systems with our own open- and closed-path gas analyzers for measuring H2O and CO2.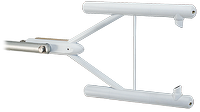 SIRCO water samplers: These precise, rugged systems take samples that better represent the solution being sampled, and operate faster and over longer distances.
LNDB database software: To give you greater flexibility in managing your data, LNDB works with LoggerNet to easily insert your data into a relational database.
Smart power supplies: The PS200 and CH200 let users monitor battery status and enhance the safety of battery-power systems.
Soil-water content sensors: New sensors measure bulk electrical conductivity (EC) and soil temperature as well as soil water content with these sensors.
Heated rain gages: We added two heated rain gages that can measure heavy snowfall in near real time.
Freezing rain sensor: For situations where ice formation is a hazard, this sensor monitors and warns so rapid response can mitigate danger and damage.
High-accuracy pressure transducers: Our recently introduced CS450 and CS455 now have a high-accuracy option for even more demanding applications.
Downward-facing turbidity sensor: The newest member of our OBS line measures downward, avoiding obstacles around the sensor.
CONSTRUCTION
New building: We broke ground in the spring on a 60,000-sq ft building at our headquarters in Logan, Utah. We will move into this production and office space in Spring 2011.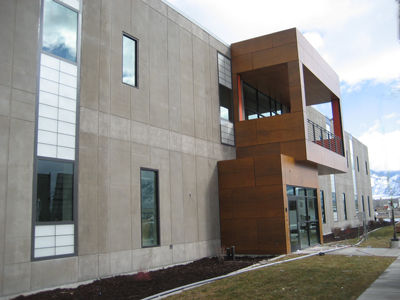 Solar power system: A 13-kW solar array and accompanying reference systems will enhance our renewable energy capabilities.
PEOPLE
New VP: Joshua Campbell was appointed vice president of marketing and sales, bringing technical and business expertise to the position to keep Campbell Scientific strong and growing.
Campbells receive award: The College of Agriculture at Utah State University presented the Distinguished Service to Agriculture award to Paul and Paulette Campbell.