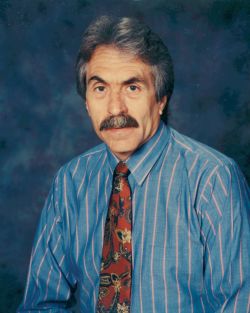 Utah State University (USU) has awarded a posthumous doctorate to Bert Tanner at the spring graduation ceremony. Bert, our vice president of Marketing for 28 years, passed away in September 2008 after a battle with cancer.
Bert is being awarded this honor because of his contributions to various scientific fields over many years. His nomination received many letters of support and recommendation from all over the world. Below are some excerpts from the kind words sent by Bert's colleagues.
The PhD is a research degree requiring a contribution to the advancement of science. Without question, Bert has made this unique impact.
Edward Kanemasu
Director of Global Programs, University of Georgia


He has worked shoulder to shoulder with research scientists to solve difficult measurement problems that have slowed progress in our discipline. I cannot think of a more fitting honor for a colleague who has contributed so much to our scientific community.
John Norman
University of Wisconsin


Bert Tanner has been a world leader and a great teacher and has contributed hugely to advances in our understanding of biosphere mechanics.
O.T. Denmead
CSIRO, Australia


The impact of Bert's contribution to environmental and global change science community has been phenomenal from local to global scales.
Joon Kim
Yonsei University, Seoul, Korea
Bert completed tens of PhD-equivalent research studies during his research career. He was a humble and gentle giant among instrumentation giants.
Rick Allen
University of Idaho
Bert's knowledge of physics and intuitive understanding of instrumentation and measurement requirements is well known around the world. His dedication to promoting the highest quality science and his willingness to contribute enormous time to train researchers has been a huge contribution to science.
George Thurtell
University of Guelph, Canada
Bert was a Certified Consulting Meteorologist with the American Meteorological Society (AMS) and has also been honored with an honorary PhD from the AMS and a fellowship in the American Society of Agronomy.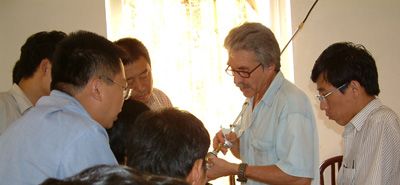 At Campbell Scientific, which benefited from decades of Bert's contributions, we are honored by our association with Bert and applaud USU's recognition of his many contributions by awarding him this honorary doctorate.