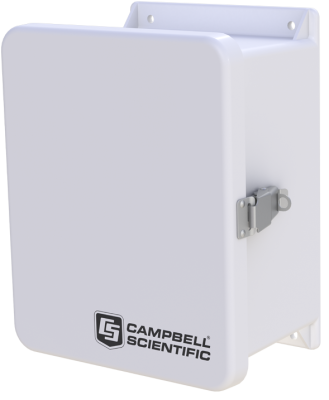 Our new 8-inch-by-10-inch enclosure, the ENC8/10, typically houses a CR300 datalogger and a small power supply, but can also house a communication or measurement peripheral without a datalogger. Additionally, the ENC8/10 has a depth of 6 inches that can fit a CR1000, CR800, or CR6 if it is mounted vertically instead of horizontally. This enclosure protects the datalogger or peripheral from water and most pollutants.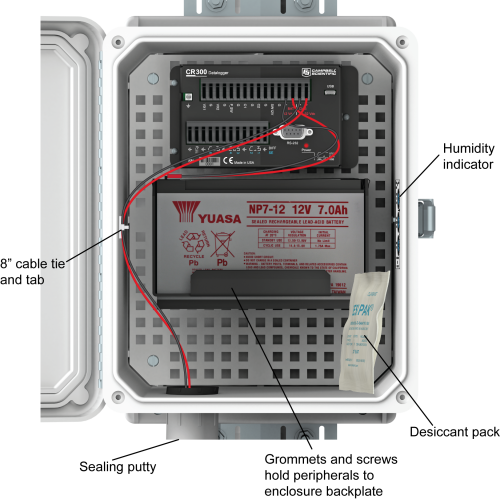 The ENC8/10 is a fiberglass-reinforced polyester enclosure with an internal backplate punched with holes for mounting the equipment. It can have either one conduit opening for routing multiple cables or six individual cable entry seals that provide a more water-tight seal. A mounting bracket is available for securing the enclosure to a tripod or tower.
The ENC8/10 is the smallest of our standard enclosures. Campbell Scientific offers a variety of enclosure sizes to fit your application needs. Visit our Enclosures page to see our full-line of enclosures, or visit the Compatibility section of our ENC8/10 page for a comprehensive list of products that fit inside the ENC8/10.