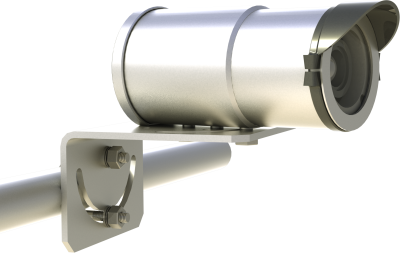 For several years, Campbell Scientific has offered the CC5MPX and CC5MPXWD high-resolution digital network cameras. The cameras' ruggedness, low power consumption, and ability to operate at extreme temperatures (as low as -40°C and as high as 60°C) allow them to be used in remote, battery-powered, data-acquisition systems.
We are continually improving the cameras and adding new capabilities. Recent improvements include better motion detection and low-light performance. New PakBus commands allow the datalogger to update the still image and video so that they can be overlaid with text containing real-time data. These new commands also allow the datalogger to control the CC5MPXWD's window defroster based on measured parameters, thus saving power. PakBus graph can now be used to remotely configure the camera.
Other new capabilities include the addition of support for SMTP TLS, allowing users to send files using popular email servers such as GMAIL. Video buffering allows the camera to store up to 30 seconds of video preceding a triggering event, so that users can better assess the circumstances surrounding the triggering event.