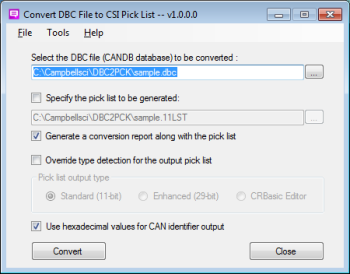 Good news for our automotive monitoring and testing customers! It just got easier to use an SDM-CAN Datalogger-to-CANbus Interface with our dataloggers.
SDM-CAN Helper is an add-on program for our RTDAQ Real-Time Data Acquisition Software. This add-on program walks users through the process of configuring their SDM-CAN, connecting the SDM-CAN to the datalogger, sending an appropriate program to the datalogger, and setting up their datalogger to collect specific values from the CANbus network.
SDM-CAN Helper is available, at no charge, from www.campbellsci.com/downloads. Users must have a valid installation of RTDAQ on their computer to install the SDM-CAN Helper program.