GRANITE Measurements
The GRANITE product line is built with over 40 years of Campbell Scientific industry leading knowledge and experience. It can be used as stand-alone measurement modules connected to a computer, distributed modules within a large network, or as compact chassis for high channel count and high speed measurement applications.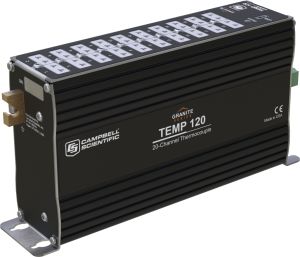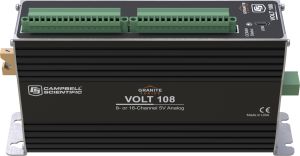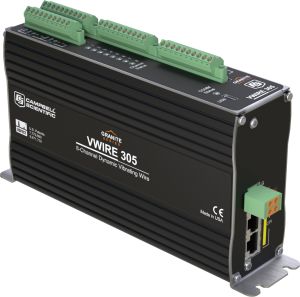 GRANITE Module
Measurement
Channels
Notes

Thermocouple

20

Mix and match all thermocouple types. Every channel has a dedicated reference temperature.

Analog

8 or 16

The most cost-effective analog measurement with 24 bit Adc resolution for voltage and bridge measurements. The Volt 116 is capable of 16 two-wire measurements or 32 one-wire measurements.

NOTE: These modules are compatible with any CANbus data acquisition system.

Analog

16 or 32

SPECTRUM 103

High-Speed Analog

3

10,000 Hz anti-aliased synchronous measurements with 32 bit Adc resolution for voltage and bridge measurements.

SPECTRUM 109

High-Speed Analog

9

Dynamic Vibrating Wire

8

Dynamic and simultaneous vibrating wire measurements at 20, 50, 100, 200, and 333 Hz.