If you haven't taken the opportunity to register for our online Customer Center, we encourage you to do so. New this year, the Customer Center provides services that you may find useful, including:
Access to our U.S. price list
Notifications of datalogger OS and software updates
Newsletter subscriptions
Address-change forms
Access to our user forum
… and more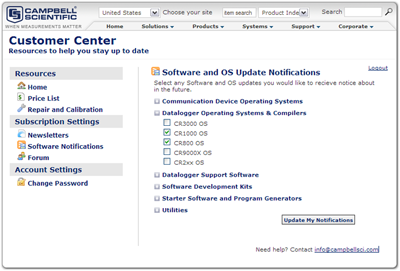 Other resources will be added in the future. Customer Center accounts are available to current customers. If you would like to register for an account, please visit our registration page.