Displaying 1 - 2 of 2 articles tagged with: Precipitation
Author: Dirk Baker | Last Updated: 03/05/2021 | Comments: 0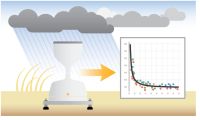 In this article, I'll explain how errors can occur when measuring the precipitation amount, discuss a correction approach, and demonstrate how an algorithm can be used to design high-quality tipping bucket rain gauges. Introduction Liquid precipitation (rain) is at once one of the simplest measurements mechanically and...
read more
Author: Bart Nef | Last Updated: 05/17/2017 | Comments: 8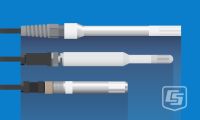 Although air temperature and relative humidity (RH) sensors provide the benefit of an economical means to collect measurement data for two parameters, there are some issues related to these sensors that you should be aware of. In this article, I'll provide some background on air...
read more