Displaying 1 - 2 of 2 articles tagged with: Social Media
Author: Robin Deissinger | Last Updated: 11/16/2017 | Comments: 0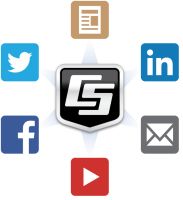 Are accurate measurements and reliable data crucial to your project? Do you appreciate the ruggedness of Campbell Scientific gear? Do you like to be notified when new products or options become available? Whether you're interested in our gear specifically or topics relevant to your projects,...
read more
Author: Barbra Utley | Last Updated: 10/28/2016 | Comments: 0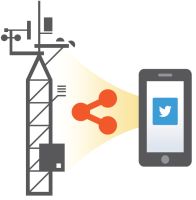 Whether you measure and monitor conditions for flooding, road weather, aviation, fire, or avalanches, your data is important to you and those with whom you share it. Oftentimes, sharing your data quickly is critical, as conditions may change rapidly and require prompt action. In this...
read more