Displaying 1 - 2 of 2 articles authored by: Nathanael Wright
Author: Nathanael Wright | Last Updated: 02/07/2019 | Comments: 5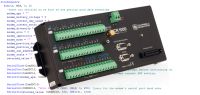 In this blog article, we'll look at how to monitor your data usage using serial commands with our external CELL2XX series of cellular modules using the CR800, CR850, CR1000, and CR3000 dataloggers. (If you have a CR300, CR310, CR6, or CR1000X datalogger, you'll want to...
read more
Author: Nathanael Wright | Last Updated: 01/16/2019 | Comments: 2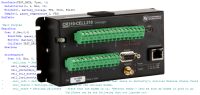 Did you know you can monitor your data usage using CRBasic program code on our new data loggers with integrated cellular modems and our external Campbell Scientific brand of cellular modules? In this two-part series, I'll first show you how to do this in the...
read more