Displaying 1 - 2 of 2 articles authored by: Mike Nelson
Author: Mike Nelson | Last Updated: 09/08/2020 | Comments: 0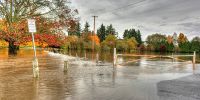 There are times during major weather events when we may hear the news reporter indicate the local river is expected to crest in the next 12 hours at an estimated stage level. What is a crest and a stage level, and how do they affect me? Basically,...
read more
Author: Mike Nelson | Last Updated: 02/28/2019 | Comments: 2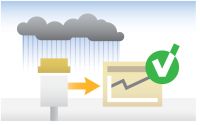 Testing the calibration of your rain gauge is a simple process. But as you know, it's also easy to introduce problems, such as incorporating simulated data as real data. In this article, we'll review a useful feature that automates the testing process and can help...
read more