Flexibility, Ease of Use
Designed for easy addition of the sensors you choose
Request a Quote
Ask a Question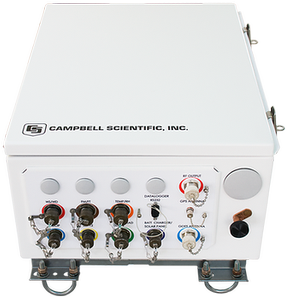 Image Gallery
The RAWS-P is a CR1000-based weather station that combines flexibility with ease of use. With the RAWS-P, sensors and mounting peripherals are purchased separately--allowing you to customize your station exactly the way you want it.
Even with this flexibility, however, installation is easy because the selected sensors are simply attached to color-coded, keyed connectors on the outside of the RAWS-P enclosure. Besides the connectors, a wiring panel is provided that allows the attachment of additional sensors.
Benefits and Features
Monitors, records, and transmits meteorological data relevant to fire danger prediction.
Preprogrammed to monitor wind speed and direction, air temperature and relative humidity, precipitation, barometric pressure, and solar radiation sensors.
Complies with the National Fire Danger Rating System (NFDRS) weather station standard.