Robust, Versatile
Contains advanced programming and communication capabilities
Request a Quote
Ask a Question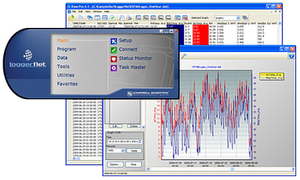 Image Gallery
General Support
User Forum
Visit the Campbell Scientific Forum to submit your question to users around the world.
Ask an Expert
Ask an Expert using our simple form and we'll pass it along to one of our experts.
Call Us
Our technical support experts are ready to answer your questions. Our support numbers are:
Domestic:
   - Water Resources
   - Soils
   - Commercial Irrigation
   - Environmental
   - Micromet
   - Stuctural & Geotechnical
   - Renewable Energy
   - General (all others)
435.227.9050
435.227.9070
435.227.9082
435.227.9080
435.227.9060
435.227.9040
435.227.9030
435.227.9100
International:
435.227.9140
View additional company phone numbers.
Videos & Tutorials
Use LoggerNet to Send a Program and Collect Data (QuickStart Part 3)
- 5:06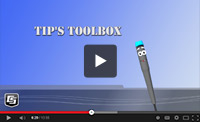 LoggerNet Software | Changing Variables
- 2:33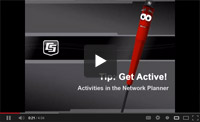 LoggerNet Software | Network Planner
- 4:04
FAQs
This is a general indication of a communications error with the datalogger. One of the first things that the communications software tries to do is read the station clock, and...

read more

Campbell Scientific has several software applications that can be used to collect data from a datalogger, including PC200W, PC400, and LoggerNet. PC200W is available as a free download from our...

read more

Within a version, such as an upgrade from a version 1.0 to a version 1.1, upgrade patches are available for download, free of charge, from our website. A link to...

read more

LOGGERNETADM/U (LoggerNet Admin Upgrade) can be purchased to upgrade one copy of LoggerNet or LoggerNet Admin to the current version of LoggerNet Admin. Although installing a copy of LoggerNet Remote...

read more

Check the trans*.log in the C:\Campbellsci\LoggerNet\Logs directory. When a clock set occurs, it will show up in the logs (for example, the words "Clock Set" with a date and time...

read more

One of the first tasks that LoggerNet attempts to accomplish when it connects to a datalogger is to read the datalogger clock. The fact that an error is being returned...

read more

Yes, using the LoggerNet Task Master. The FTP settings are available for tasks that execute After File Close or After File Retrieved. SFTP (SSH FTP) is one of the options...

read more

The software is sold separately.

LoggerNet Admin was designed specifically for working with large networks. It has features that are not available in the regular LoggerNet software. For example, the ability to run LoggerNet as...

read more

A customer who owns any version of LoggerNet or PC400 can upgrade to LoggerNet version 4 by ordering LoggerNet/U. A customer who does not own any version of LoggerNet or PC400...

read more

The LoggerNet revision history information can be found through the "Software and OS Revision Histories" web page. Revision history information is available for LoggerNet patches and upgrades, as well as...

read more

PC400 is simple software for the user who has only a few stations to manage, and who does not require complex communications links or scheduled data collection. LoggerNet provides support for...

read more

There is no upgrade path from PC200W to LoggerNet. Only licensed copies of LoggerNet qualify for upgrade pricing to the current version.

Yes. LoggerNet for Linux (LNLinux) allows the LoggerNet server to be run on a Linux computer. The LoggerNet server collects and stores the data, while setup and management of the network are...

read more

No. The libexpat.dll module used by some of our applications is sometimes identified as spyware by anti-spyware programs. It is an open-source XML parser, not spyware.
Read more