Remote Management
Manage existing datalogger network from remote location
Request a Quote
Ask a Question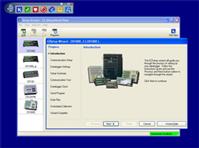 General Support
User Forum
Visit the Campbell Scientific Forum to submit your question to users around the world.
Ask an Expert
Ask a Question using our simple form and we'll pass it along to one of our experts.
Call Us
Our technical support experts are ready to answer your questions. Our support numbers are:
Orders
435.227.9090
435.227.9091 (fax)
Technical Support
435.227.9100
US Sales
435.227.9120
International Sales
435.227.9140
Accounts Receivable
435.227.9092
Repairs
435.227.9105
Main
435.227.9000
435.227.9001 (fax)
Downloads
This patch will upgrade LoggerNet, LoggerNet Remote or LoggerNet Admin version 4.0 to 4.1. A version of LoggerNet 4.x must be installed on the computer.
Note: This application requires the Microsoft .Net 3.5 Framework. If it is not already installed on your computer, it can be obtained from the Microsoft Download Center.
View Revision History
Shipping Weights & Dims
Single Box Shipping Weight:
1.0 lbs
454 g

Single Box Shipping Dimensions:
12" x 12" x 4"
30.5 x 30.5 x 10.2 cm