Integrator / Consultant: Data Acquisitions Specialists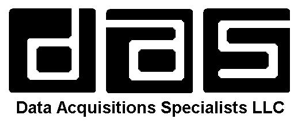 Data Acquisitions Specialists LLC is a partnership of two individuals with combined experience of over 40 years in the design, installation, and maintenance of data-acquisition systems.
Data Acquisitions Specialists provides the experience and knowledge required to successfully assemble hydrologic, climate, wind resource, photovoltaic, and soil data-acquisition systems. We provide a full range of data-acquisition services. We can audit an existing data-acquisition system, or design and install a turn-key monitoring system where we train your personnel for its operation and maintenance. In addition, we can provide for the complete management of a data-acquisition system where we design, install, maintain, and provide data collection and data management. Whatever your application's requirements, DAS LLC can provide solutions to your data-acquisition needs.
Supported Applications
Soil Science & Soil Moisture, Evapotranspiration & Commercial Irrigation, Rural Water, Water Level and Flow
Contact Information
622 West Lancashire Blvd.
Bella Vista AR 72715
479-787-3201
www.data-acquisitions-specialists.com
das.davidg@gmail.com
Have a Question?
Need a Document?
Need an Upgrade?
Need Training?