Image Gallery
General Support
User Forum
Visit the Campbell Scientific Forum to submit your question to users around the world.
Ask an Expert
Ask an Expert using our simple form and we'll pass it along to one of our experts.
Call Us
Our technical support experts are ready to answer your questions. Our support numbers are:
Orders
435.227.9090
435.227.9091 (fax)
Technical Support
435.227.9100
US Sales
435.227.9120
International Sales
435.227.9140
Accounts Receivable
435.227.9092
Repairs
435.227.9105
Main
435.227.9000
435.227.9001 (fax)
Videos & Tutorials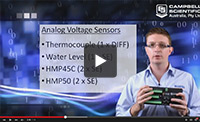 CR1000 Datalogger | Wiring Panel
- 7:18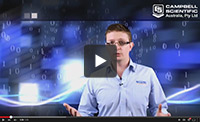 Multiplexer Programming with a CR1000 Datalogger
- 6:09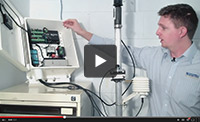 PC200W Software and Dataloggers (Part 1)
- 2:21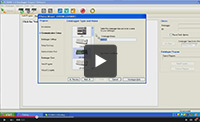 PC200W Software and Dataloggers (Part 2)
- 5:25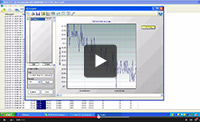 PC200W Software and Dataloggers (Part 3)
- 5:38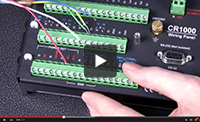 Wiring a Datalogger to a Multiplexer
- 7:18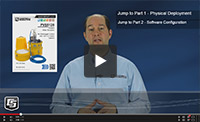 PVS5120-Series Samplers | CR1000 Connection (Part 3)
- 3:33
Downloads
Execution of this download installs the CR1000 Operating System and Compiler on your computer. It also updates the CR1000 support files for the CRBasic Editor.
Note: This OS has crossed the 2 Meg CR1000 size limit for remote download. The OS must be downloaded to the 2 Meg CR1000 via direct connect with the Device Configuration Utility. All OS download methods are supported by the 4 Meg CR1000.
View Revision History
Device Configuration Utility v.2.10
(40.8 MB)
Add to List
A software utility used to download operating systems and set up Campbell Scientific hardware. Also will update PakBus Graph and the Network Planner if they have been installed previously by another Campbell Scientific software package.
View Revision History
FAQs
The datalogger can use either a fixed or dynamic (DHCP) allocated address.

Although it is recommended to use software such as Short Cut for programming, the CR800-series, CR1000, and CR3000 dataloggers can be programmed with the CD100, CR1000KD, or integrated keypads. The...

read more

This is a general indication of a communications error with the datalogger. One of the first things that the communications software tries to do is read the station clock, and...

read more

Campbell Scientific has several software applications that can be used to collect data from a datalogger, including PC200W, PC400, and LoggerNet. PC200W is available as a free download from our...

read more

The SC32B is not needed for a datalogger that has an RS-232 port. If the RS-232 port is not being used by another peripheral, the port can be used with...

read more

Yes. A CURS100 is used to convert a current signal (for example, 4 to 20 mA) output by a sensor to a voltage that can be measured by the CR1000....

read more

This depends on what is meant by "wireless." Using telecommunications peripherals, the CR1000 can communicate with remote computers. Examples of wireless telecommunications options include cellular telephone, licensed and spread-spectrum radios,...

read more

Not the same, but similar. The SDM-SIO4 provides RS-232 voltage levels; the CR1000 control ports provide 0 to 5 V only. Both usually work with all sensors, and both devices...

read more

The CR1000 stores data in a binary format (1s and 0s), which is very compact. Campbell Scientific software, such as LoggerNet, collects the data in this binary format and converts...

read more

In OS 24, the datalogger does not differentiate between a self-signed and a signed certificate.

In OS 24, any delay in the CR1000 communication while reading a server certificate is because the datalogger has to work its way through the certificate and set up the...

read more

A network camera can be connected directly to a CR1000 or CR3000 via an NL115 or NL120 and a crossover cable. The datalogger can retrieve and store images from the...

read more

The default output file format for a CR1000 is TOA5, which stands for Table Output ASCII version 5.

The HTTP Service Port in the CR1000 can be changed and applied in the Device Configuration Utility version 2 (LoggerNet 4.1 Utilities Category, Device Configuration Utility) under the Settings Editor....

read more
Read more
Shipping Weights & Dims
Single Box Shipping Weight:
9.0 lb
4.1 kg

Single Box Shipping Dimensions:
12" x 12" x 8"
30.5 x 30.5 x 20.3 cm