Image Gallery
General Support
User Forum
Visit the Campbell Scientific Forum to submit your question to users around the world.
Ask an Expert
Ask an Expert using our simple form and we'll pass it along to one of our experts.
Call Us
Our technical support experts are ready to answer your questions. Our support numbers are:
Domestic:
   - Water Resources
   - Soils
   - Commercial Irrigation
   - Environmental
   - Micromet
   - Stuctural & Geotechnical
   - Renewable Energy
   - General (all others)
435.227.9050
435.227.9070
435.227.9082
435.227.9080
435.227.9060
435.227.9040
435.227.9030
435.227.9100
International:
435.227.9140
View additional company phone numbers.
Videos & Tutorials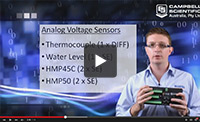 CR1000 Datalogger | Wiring Panel
- 7:18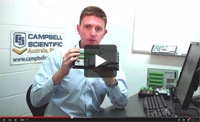 Comparing Campbell Scientific Dataloggers
- 7:17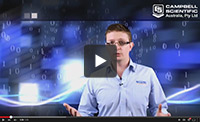 Multiplexer Programming with a CR1000 Datalogger
- 6:09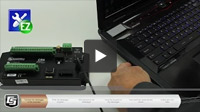 Overview and Software Setup (QuickStart Part 1)
- 5:24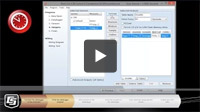 Programming with Short Cut (QuickStart Part 2)
- 5:49
Use LoggerNet to Send a Program and Collect Data (QuickStart Part 3)
- 5:06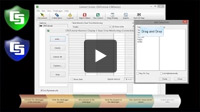 Use PC200W to Send a Program and Collect Data (QuickStart Part 4)
- 3:44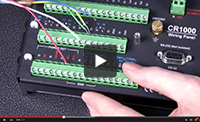 Wiring a Datalogger to a Multiplexer
- 7:18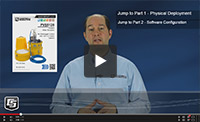 PVS5120-Series Samplers | CR1000 Connection (Part 3)
- 3:33
Downloads
Execution of this download installs the CR1000 Operating System and Compiler on your computer. It also updates the CR1000 support files for the CRBasic Editor.
Note: This OS has crossed the 2 Meg CR1000 size limit for remote download. The OS must be downloaded to the 2 Meg CR1000 via direct connect with the Device Configuration Utility. All OS download methods are supported by the 4 Meg CR1000.
Upgrading from versions prior to version 28 of the Operating System will reset the datalogger's CPU drive. This is due to a change in the format of the file system from FAT16 to FAT32. In order for the datalogger to operate correctly, as part of the upgrade, the CPU drive is formatted to FAT32. Any programs stored and running from the CPU drive will be lost. It is not recommended to update the datalogger's Operating System over a remote connection where program control regulates the communication equipment (turning it on or off, etc.). In these cases, an on-site visit and a backup using DevConfig's backup utility is necessary to update the datalogger's Operating System.
Watch the Video Tutorial: Sending an OS to a Local Datalogger.
In all cases where the datalogger is being updated with an Operating System prior to 28, the use of DevConfig's backup utility is recommended due to the fact that the CPU drive is formatted using the new FAT32 format.
View Revision History
Device Configuration Utility v.2.10
(40.8 MB)
Add to List
A software utility used to download operating systems and set up Campbell Scientific hardware. Also will update PakBus Graph and the Network Planner if they have been installed previously by another Campbell Scientific software package.
View Revision History
FAQs
This is a general indication of a communications error with the datalogger. One of the first things that the communications software tries to do is read the station clock, and...

read more

Yes. A CURS100 is used to convert a current signal (for example, 4 to 20 mA) output by a sensor to a voltage that can be measured by the CR1000....

read more

The datalogger needs to have its internal TCP stack active. This can be done using the NL115, NL120, NL201, or NL240.

It is possible to upgrade the OS without downloading each OS version between the existing one on the datalogger and the most current one available. For example, a CR1000 can...

read more

It is possible that an older version of Short Cut is being used. Download the latest version of Short Cut. If the latest version of Short Cut has already been downloaded, open the...

read more

Campbell Scientific has several software applications that can be used to collect data from a datalogger, including PC200W, PC400, and LoggerNet. PC200W is available as a free download from our...

read more

The datalogger can use either a fixed or dynamic (DHCP) allocated address.

Yes. For example, the NL115 allows the CR1000 to communicate over a local network or a dedicated Internet connection via TCP/IP.

No. The CS I/O port is a master to slave synchronous connection. Either use a COM port for the connection or one of the various communications peripherals available for the...

read more

The operating voltage is 9.6 to 16 Vdc. The datalogger will shut down at 9.6 Vdc. When this happens, a counter is incremented in the datalogger Status table (low12Vcount). In...

read more

Although it is recommended to use software such as Short Cut for programming, the CR800-series, CR1000, and CR3000 dataloggers can be programmed with the CD100, CR1000KD, or integrated keypads. The...

read more

A skipped system scan can be seen in the datalogger Status table. It indicates there was not enough time for the datalogger to do its background calibration procedures, which it...

read more

No. Only one of those devices can be used at a time with a datalogger.

Yes. This type of connection is called a PakBus network. The intermediate CR1000 needs to be enabled as a router, and a suitable telemetry link needs to exist between the...

read more

Yes. A datalogger can address up to 15 SDM addresses (0 through 14). (SDM address 15 is reserved for the SDM Group Trigger Command.) Remember that SDM is a serial...

read more
Read more