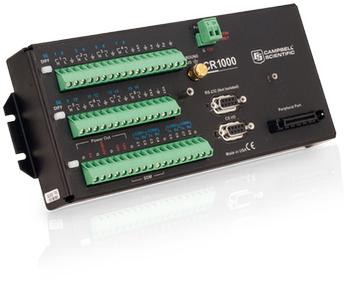 Current Products
View Retired (1)

The CR1000 is our most widely used datalogger. It can be used in a broad range of measurement and control functions. Rugged enough for extreme...
About CR1000 Measurement and Control System
Following in the tradition of the CR10 and CR10X, our CR1000 dataloggers measure more sensors than our CR200X- and CR800-series dataloggers. The CR1000 is a compact, modular line of dataloggers with a measurement and control module, external power supply, and keyboard display. Their power consumption and packaging are optimized for unattended network applications.