Convenience With Protection
Read data and enter instructions without opening enclosure
Request a Quote
Ask a Question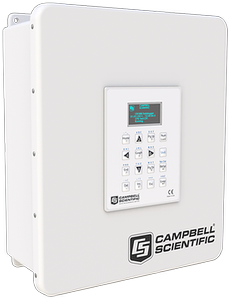 Image Gallery
The CD100 is a mountable display with a keypad for datalogger data entry and display. It has a vacuum flourescent display for responsive use through a very wide operating temperature range. Its operation is the same as the CR1000KD.
Benefits and Features
Supports custom menus and displays to simplify routine operations
Allows you to check the datalogger's status, display or plot sensor readings and stored values, and to enter numeric data without opening the enclosure door.